If you are new to town you are in for quite a treat.
Naples, Florida is among the top 10 most beautiful cities in America. Balmy breathtaking beaches, sunsets that stun and captivate, world-class cuisine served in the finest assortment of restaurants from casual to black tie, art exhibits, live music of all genres, parks, and recreation, boating out on the Gulf of Mexico, Sun for days and friendly locals… What more could you ask for?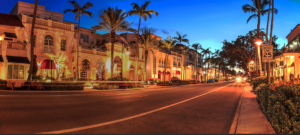 If you are visiting for business, or even pleasure, you may be traveling alone. Seeing a new place is fun alone, but it's far more fun when you have someone to share your adventures with. It can be especially helpful if that guide knows the ins and outs of the city already and can take you where you want to go just based on a description of what you like and may be looking for.
That is where Ultra Classic Services comes in. This locally owned and run companion service allows you to decide where, when, and for how long you need or want someone to spend the day or evening with. No strings attached – just an old-fashioned good time.
We are happy to escort you to events, dinners, movies, parties, gatherings, or just enjoy a relaxed evening together.
There is never a reason to feel bored or lonely here in Naples. This is a city that welcomes new visitors and residents alike. Let us show you around so you can see where you fit in. With so much variety we are bound to be able to match your taste and personality to the right outings, clubs, bars, restaurants, and events.
Cordial, reliable, confidential, outgoing and fun – Ultra Classic Services does not keep a "little black book" and you remain totally anonymous. Give us a call today and just chat for a minute, see if we match up and go from there. Women only, thank you!
1-239-572-4847
www.ultraclassicservices.com.